David A. Dodd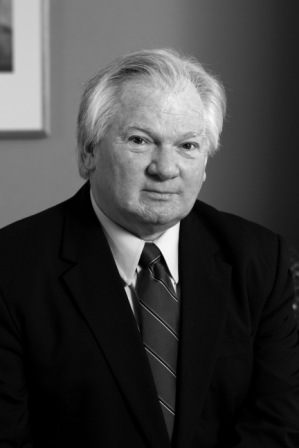 Mr. Dodd joined the Board of Directors in March 2010 and became Chairman of the Board on January 1, 2011. He has more than 35 years of executive experience in the healthcare industry. Since April 2013, he has served as President and Chief Executive Officer, and as a member of the Board of Directors, of Aeterna Zentaris Inc., an oncology and endocrinology drug development company. He is also the Chief Executive Officer of RiversEdge BioVentures, an investment and advisory firm focused on the life sciences and pharmaceuticals industries, which he founded in 2009. From December 2007 to June 2009, Mr. Dodd was President, Chief Executive officer and Chairman of BioReliance Corporation, an organization that provided biological safety testing, viral clearance testing, genetic and mammalian technology testing and laboratory animal diagnostic services testing. From October 2006 to April 2009, he served as non-executive chairman of Stem Cell Sciences Plc. Before that, Mr. Dodd served as President, Chief Executive Officer and Director of Serologicals Corporation before it was sold to Millipore Corporation in July 2006 for $1.5 billion. For five years prior to his employment by Serologicals Corporation, Mr. Dodd served as President and Chief Executive Officer of Solvay Pharmaceuticals, Inc. and Chairman of its subsidiary Unimed Pharmaceuticals, Inc.
Randal D. Chase, Ph.D.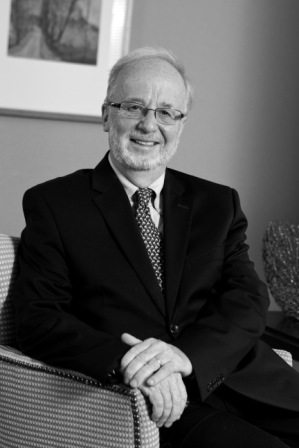 Dr. Chase joined the Board of Directors in March 2015. Since 2011, Dr. Chase has served as a business advisor and consultant to companies in the life science sector. From 2006 to 2011, he served as President and Chief Executive Officer of Immunovaccine, Inc., a clinical-stage biotechnology company developing vaccines against cancer and infectious diseases. Dr. Chase is also a former president of Shire Biologics, North American Vaccine, Pasteur Merieux Connaught, and Quadra Logic Technologies, Inc. His early career was at Bristol Myers and Glaxo Pharmaceuticals. Dr. Chase has also served as a member of the board of directors for numerous companies, and recently served as Chairman of the Board for Medicago, Inc. until its sale to Mitsubishi Tanabe Pharma Corporation in 2013. He currently serves as Chairman of the Board for Medimabs, Inc., a privately-held antibody company. Dr. Chase attended the Senior Executive Program of the London Business School in the United Kingdom, which holds a bachelor of sciences degree in biochemistry from Bishop's University and a Ph.D. in biochemistry from the Unviersity of British Columbia. Dr. Chase completed a post doctoral fellowship at the McArdle Cancer Institute of the Unversity of Wisconsin.
Dean G. Kollintzas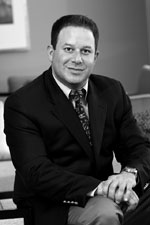 Mr. Kollintzas joined the Board of Directors upon consummation of the merger with GeoVax, Inc. in September 2006. Since 2001 Mr. Kollintzas has been an intellectual property attorney specializing in biotechnology and pharmaceutical licensing, FDA regulation, and corporate/international transactions. Mr. Kollintzas received a microbiology degree from the University of Illinois and a J.D. from Franklin Pierce Law Center. He is a member of the Wisconsin and American Bar Associations. In 2014, he founded Procare Clinical, LLC, a clinical trial management company headquartered in Naperville, IL.
Robert T. McNally, Ph.D.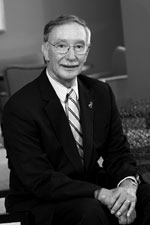 Dr. McNally joined the Board of Directors in December 2006 and was appointed as our President and Chief Executive Officer effective April 1, 2008. From 2000 to March 2008, Dr. McNally served as Chief Executive Officer of Cell Dynamics LLC, a cGMP laboratory services company. Previously, Dr. McNally was a co-founder and Senior Vice President of Clinical Research for CryoLife, Inc., a pioneering company in transplantable human tissues. He has over 35 years of experience in academic and corporate clinical investigations, management, research, business, quality and regulatory affairs. Dr. McNally is a Fellow of the American Institute for Medical and Biological Engineering, serves on the advisory boards of the Petit Institute for Bioengineering and Dupree College of Management at the Georgia Institute of Technology, and is a former Chairman of Georgia Bio, a trade association. Dr. McNally graduated with a Ph.D. in biomedical engineering from the University of Pennsylvania.
Harriet L. Robinson, Ph.D.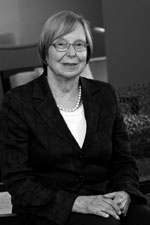 Dr. Robinson joined the Company as Senior Vice President, Research and Development on a part-time basis in November 2007 and on a full-time basis in February 2008, and was promoted to Chief Scientific Officer in 2010. She was elected to the Board of Directors in June 2008. Dr. Robinson is the developer of GeoVax's HIV/AIDS vaccine technology and is one of the world's leaders in HIV/AIDS vaccine research. She co-founded GeoVax in 2001 to facilitate taking the AIDS vaccine developed in her laboratory at the Emory Vaccine Center in collaboration with scientists at the National Institutes of Health into the clinic. From 1999 to February 2008, Dr. Robinson served as the Asa Griggs Candler Professor of Microbiology and Immunology at Emory University in Atlanta, Georgia, and from 1998 to February 2008 as Chief, Division of Microbiology and Immunology, Yerkes National Primate Research Center. She was a Professor in the Department of Pathology at the University of Massachusetts Medical Center from 1988 to 1997 and Staff, then Senior, then Principal Scientist at the Worcester Foundation for Experimental Biology from 1977 to 1987. Dr. Robinson received a bachelor of arts degree from Swarthmore College and M.S. and Ph.D. degrees from the Massachusetts Institute of Technology.
John "Jack" N. Spencer, Jr.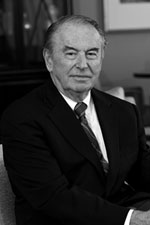 Mr. Spencer joined the Board of Directors in September 2006. Mr. Spencer is a certified public accountant and was a partner of Ernst & Young LLP where he spent more than 38 years until he retired in 2000. While at Ernst & Young, Mr. Spencer was the partner in charge of that firm's life sciences practice for the southeastern United States, and his clients included a large number of publicly-owned and privately-held medical technology companies. Mr. Spencer also serves as a director of MRI Interventions, Inc., a medical device company, where he also chairs the audit committee and serves on the compensation committee. He served as the Temporary Chief Financial Officer of Applied Genetic Technologies Corporation from November 2013 until February 2014 while that company prepared its initial public offering. He also serves as a consultant to various companies primarily relating to financial accounting and reporting matters. Mr. Spencer received a bachelor of science degree from Syracuse University, and he earned an M.B.A. degree from Babson College. He also attended the Harvard Business School Advanced Management Program.