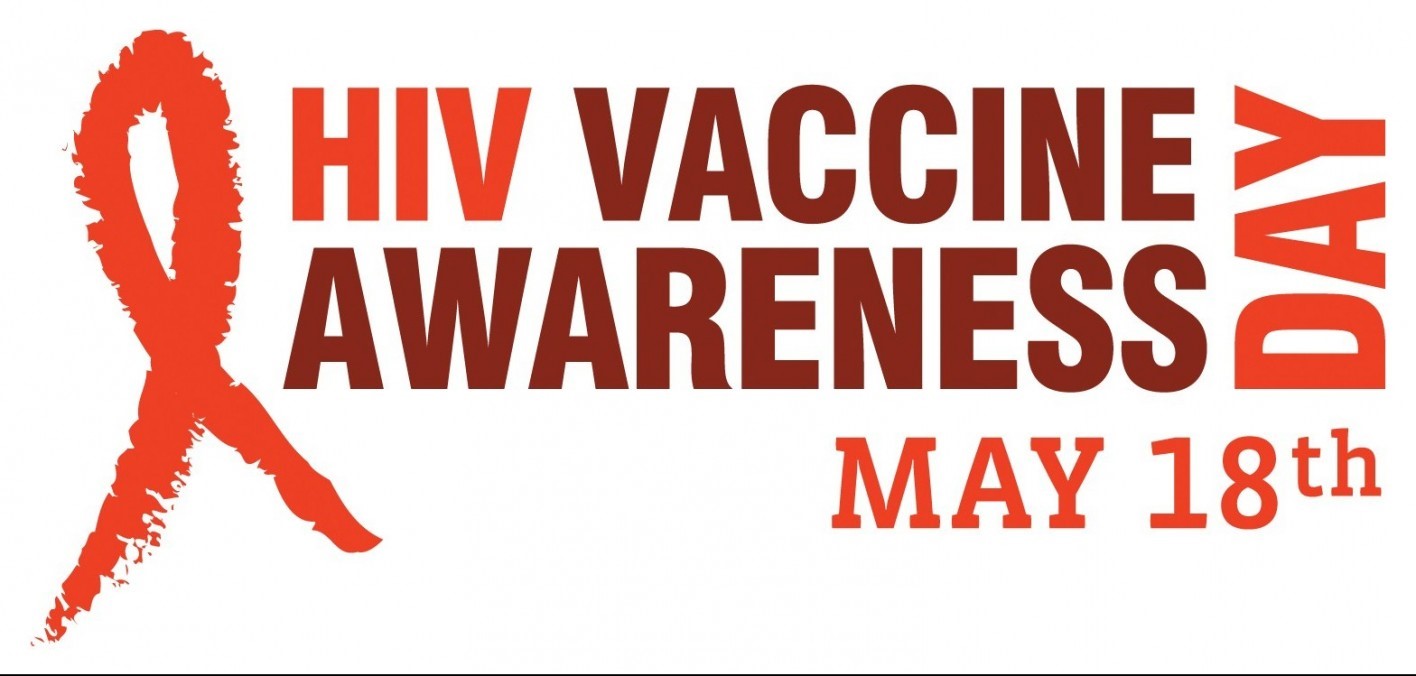 Recognizing the Support of the National Institutes of Health and the HIV Vaccine Trials Network
in Advancing GeoVax's HIV Vaccine Development Efforts
ATLANTA, GA, May 16, 2019 – GeoVax Labs, Inc. (OTCQB: GOVXD), a biotechnology company developing human vaccines, announced today its observance of HIV Vaccine Awareness Day on May 18. HIV Vaccine Awareness Day is observed each year to recognize the many volunteers, community members, health professionals, and scientists working to develop a vaccine to prevent HIV. It is also an opportunity to educate communities about the importance of preventive HIV vaccine research. A safe and effective preventive HIV vaccine is critical to ending the HIV/AIDS pandemic.
David Dodd, GeoVax's President and CEO commented, "Development of a safe and effective HIV vaccine has been GeoVax's primary mission since its founding in 2001. In recent years, we have validated our technology and expertise to include multiple other infectious diseases as well as cancer immunotherapy. But our HIV vaccine program remains our flagship (and most-clinically advanced) development program… the leading HIV preventive vaccine candidate for North America and Western Europe."
Mr. Dodd continued, "Our vaccine would not exist, however, without the financial and technical support we have received from the National Institute of Allergy and Infectious Diseases (NIAID), a division of the National Institutes of Health (NIH), and from the NIH-supported HIV Vaccine Trials Network (HVTN). In addition to multiple grants from NIAID supporting our vaccine research, all of the human clinical trials of our vaccine have been conducted by the HVTN with funding from NIAID. Overall, GeoVax's HIV vaccines, in various doses and combinations, have been tested in 500 humans with highly encouraging results. The next human clinical trial of our vaccine (GOVX-B11) is expected to begin in mid-2019. The trial, designated HVTN 132, will be a multi-center, randomized, double-blind trial, enrolling up to 70 healthy adults. The primary objectives of the trial will be to assess the safety, tolerability and immunogenicity (elicited antibody and T cell responses) of a prime-boost regimen of GOVX-B11, in combination with protein boosts. We recognize and thank NIAID, HVTN and the many collaborators who continue to contribute to the advancement of our HIV preventive vaccine. We believe that such continued collaboration has the greatest likelihood of success in eliminating HIV."
About HVTN 132 and GOVX-B11
HVTN 132, formally titled "A phase 1 clinical trial to evaluate the safety and immunogenicity of a prime-boost vaccine regimen of GEO-D02 DNA and MVA/HIV62B with and without B.63521Δ11gp120mutC and IHV01 gp120 Env proteins in healthy, HIV-uninfected adult participants", will be conducted by the HVTN with the support of NIAID. The GeoVax vaccine (GOVX-B11) being used in HVTN 132 consists of two vaccine components – a recombinant DNA vaccine and a recombinant live MVA (modified vaccinia Ankara) virus vaccine. Both produce non-infectious virus-like-particles (VLPs) in the cells of the vaccinated person. The DNA vaccine is intended to prime the immune response, and the MVA to boost the immune response. The HVTN has previously tested various doses and regimens of GOVX-B11 in trials involving approximately 500 participants where it has shown excellent safety and durable immunogenicity. The protein boosts are being tested for their ability to enhance the antibody response elicited by GOVX-B11 to gp120. The B.63521Δ11gp120mutC gp120 protein was developed by the Center for HIV/AIDS Vaccine Immunology-Immunogen Design at Duke University Human Vaccine Institute. The gp120-based IHV01 vaccine was developed by the Institute of Human Virology of the University of Maryland School of Medicine.
About GeoVax
GeoVax Labs, Inc. is a clinical-stage biotechnology company developing human vaccines against infectious diseases and cancer using a novel patented Modified Vaccinia Ankara-Virus Like Particle (MVA-VLP) based vaccine platform. On this platform, MVA, a large virus capable of carrying several vaccine antigens, expresses proteins that assemble into VLP immunogens within (in vivo) the person receiving the vaccine. The production of VLPs in the person being vaccinated mimics virus production in a natural infection, stimulating both the humoral and cellular arms of the immune system to recognize, prevent, and control the target infection. The MVA-VLP derived vaccines elicit durable immune responses in the host similar to a live-attenuated virus, while providing the safety characteristics of a replication-defective vector.GeoVax's current development programs are focused on preventive vaccines against HIV, Zika Virus, hemorrhagic fever viruses (Ebola, Sudan, Marburg, and Lassa), and malaria, as well as therapeutic vaccines against chronic Hepatitis B infections and multiple cancers. The Company has designed the leading preventative HIV vaccine candidate to fight against the subtype of HIV prevalent in the larger commercial markets of the Americas, Western Europe, Japan, and Australia; this program is currently undergoing human clinical trials managed by the HIV Vaccine Trials Network (HVTN) with the support of the National Institutes of Health (NIH). GeoVax's HIV vaccine is also part of collaborative efforts to develop an immunotherapy as a functional cure for HIV. For more information, visit www.geovax.com.
Forward-Looking Statements
Certain statements in this document are "forward-looking statements" within the meaning of the Private Securities Litigation Reform Act. These statements are based on management's current expectations and are subject to uncertainty and changes in circumstances. Actual results may differ materially from those included in these statements due to a variety of factors, including whether: GeoVax can develop and manufacture its vaccines with the desired characteristics in a timely manner, GeoVax's vaccines will be safe for human use, GeoVax's vaccines will effectively prevent targeted infections in humans, GeoVax's vaccines will receive regulatory approvals necessary to be licensed and marketed, GeoVax raises required capital to complete vaccine development, there is development of competitive products that may be more effective or easier to use than GeoVax's products, GeoVax will be able to enter into favorable manufacturing and distribution agreements, and other factors, over which GeoVax has no control. GeoVax assumes no obligation to update these forward-looking statements and does not intend to do so. More information about these factors is contained in GeoVax's filings with the Securities and Exchange Commission including those set forth at "Risk Factors" in GeoVax's Form 10-K.
Contact:
GeoVax Labs, Inc.
This email address is being protected from spambots. You need JavaScript enabled to view it.
678-384-7220