Robert T. McNally, Ph.D., President & CEO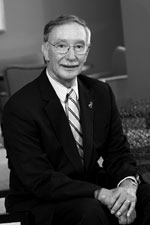 Dr. McNally joined the Board of Directors in December 2006 and was appointed as our President and Chief Executive Officer effective April 1, 2008. From 2000 to March 2008, Dr. McNally served as Chief Executive Officer of Cell Dynamics LLC, a cGMP laboratory services company. Previously, Dr. McNally was a co-founder and Senior Vice President of Clinical Research for CryoLife, Inc., a pioneering company in transplantable human tissues. He has over 35 years of experience in academic and corporate clinical investigations, management, research, business, quality and regulatory affairs. Dr. McNally is a Fellow of the American Institute for Medical and Biological Engineering, serves on the advisory boards of the Petit Institute for Bioengineering and Dupree College of Management at the Georgia Institute of Technology, and is a former Chairman of Georgia Bio, a trade association. Dr. McNally graduated with a Ph.D. in biomedical engineering from the University of Pennsylvania.
Mark W. Reynolds, Chief Financial Officer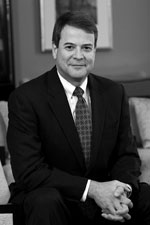 Mr. Reynolds joined GeoVax on a part-time basis in October 2006 as Chief Financial Officer and Corporate Secretary, becoming a full-time employee in January 2010. From 2003 to 2006, before being named Chief Financial Officer of GeoVax, Mr. Reynolds provided financial and accounting services to the Company as an independent contractor. From 2004 to 2008, he served as Chief Financial Officer for HealthWatchSystems, Inc. a privately-held company in the consumer healthcare industry. From 2004 to 2006, he served as Chief Financial Officer for Duska Therapeutics, Inc., a publicly-held biotechnology company. From 1988 to 2002, Mr. Reynolds was first Controller and later Chief Financial Officer of CytRx Corporation, a publicly-held biopharmaceutical company. Mr. Reynolds began his career as an auditor with Arthur Andersen & Co. from 1985 to 1988. He is a certified public accountant and earned a master's of accountancy degree from the University of Georgia.
Farshad Guirakhoo, Ph.D., Chief Scientific Officer

Dr. Guirakhoo joined GeoVax as Senior Vice President of Research and Development in October 2015 and was promoted to Chief Scientific Officer in January 2017. Dr. Guirakhoo was named one of the '50 Most Influential People in Vaccines' in Vaccine Nation's 2014 list. His previous assignment was Chief Technology Officer at Vaxess Technologies, a Cambridge, MA, based biotechnology company researching thermostabilization of vaccines and biologics using silk fibroin protein. Prior to this, he served as Chief Scientific Officer at Hookipa Biotech in Vienna, Austria, developing vaccines against Cytomegalovirus and cancers based on a novel replication deficient viral vector platform. Prior to that, Dr. Guirakhoo held the position of Executive Director of External R&D at Sanofi Pasteur from 2007-20012. Before joining Sanofi Pasteur in 2007, Dr. Guirakhoo was Head of Virology Research at Acambis for 15 years. During this time, he co-invented the ChimeriVax™ technology platform in association with St. Louis University. This platform utilizes the YF 17D vaccine virus as a vector to develop chimeric live viruses. The ChimeriVax™ vector platform was successfully used in the development of innovative vaccines such as: a) a single dose vaccine against Japanese encephalitis (IMOJEV™), marketed in Asian countries by Sanofi, b) a single dose veterinary vaccine for the prevention of West Nile encephalitis (PREVNILE™), marketed by Merck Animal Health, and c) DENGVAXIA
®
, the world's first dengue vaccine approved in Mexico and Brazil in December 2015 and marketed by Sanofi. This tetravalent vaccine represents a historic milestone for half of the world population who lives at risk of dengue. Dr. Guirakhoo has over 30 years of experience in developing vaccines against infectious diseases. Dr. Guirakhoo holds a BSc in Biology, a MSc in genetics, and a PhD in Virology from the Medical University of Vienna, Austria, and was awarded a National Research Council post-doctoral fellowship at the National Center for Disease Control and Prevention in Fort Collins, CO, from 1990-1992.
Harriet L. Robinson, Ph.D., Chief Scientific Officer Emeritus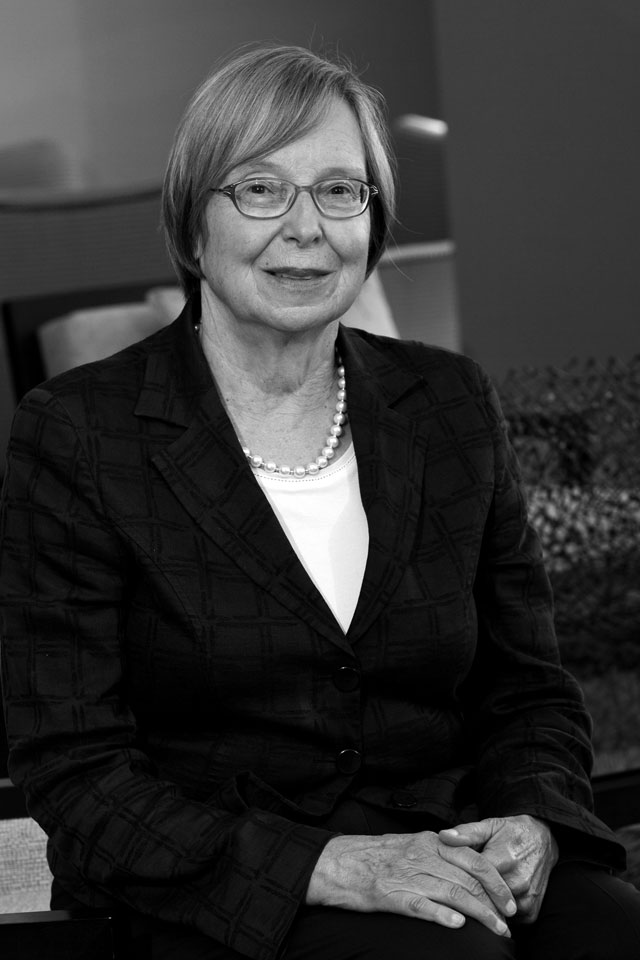 Dr. Robinson joined the Company as Senior Vice President, Research and Development on a part-time basis in November 2007 and on a full-time basis in February 2008, and was promoted to Chief Scientific Officer in 2010. She was elected to the Board of Directors in June 2008. Dr. Robinson is the developer of GeoVax's HIV/AIDS vaccine technology and is one of the world's leaders in HIV/AIDS vaccine research. She co-founded GeoVax in 2001 to facilitate taking the AIDS vaccine developed in her laboratory at the Emory Vaccine Center in collaboration with scientists at the National Institutes of Health into the clinic. From 1999 to February 2008, Dr. Robinson served as the Asa Griggs Candler Professor of Microbiology and Immunology at Emory University in Atlanta, Georgia, and from 1998 to February 2008 as Chief, Division of Microbiology and Immunology, Yerkes National Primate Research Center. She was a Professor in the Department of Pathology at the University of Massachusetts Medical Center from 1988 to 1997 and Staff, then Senior, then Principal Scientist at the Worcester Foundation for Experimental Biology from 1977 to 1987. Dr. Robinson received a bachelor of arts degree from Swarthmore College and M.S. and Ph.D. degrees from the Massachusetts Institute of Technology.